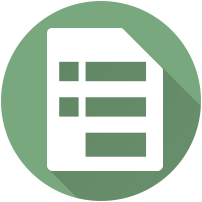 Terms and Conditions of Sale
1. Acceptance; Agreement: Excluding those instances in which a Master Agreement has been agreed to in writing by duly authorized personnel of the parties, this document including these Terms and Conditions (collectively "Agreement"), supersedes all other agreements, oral or written and all other communications between the "Seller" (Swanson Industries and its affiliated companies) and "Buyer", herein collectively referred to as "Parties", suggesting additional or different terms. It represents the final and complete understanding of the parties and may be amended or canceled only by written agreement signed by both parties. This Agreement expressly limits acceptance to these terms; no order shall have any force or effect until acknowledged in writing by Seller, and any proposal for additional or different terms or any attempt by Buyer to vary in any degree any of the terms hereof is hereby deemed material and is objected to and rejected. No terms of any document or form submitted by Buyer shall be effective to alter or add to the terms and conditions in this Agreement. Unless otherwise stated herein, Buyer's receipt of any portion of the goods ("Goods") shall constitute acceptance of this Agreement and all of its terms and conditions, unless Buyer immediately rejects and returns all such Goods.
2. Prices: The prices stated are those in effect on the date hereof and are subject to change based on prices in effect on the date of shipment. Prices obtained through formal written quotation are subject to change without notice fifteen (15) days from the quotation date. The price and delivery could change based on additional design changes or material changes requested by Buyer during the Buyer design approval phase. Seller shall submit a revised quote for the changes requested by Buyer.
3. Sales Tax: Seller is required to charge applicable state and local tax on all products and services for which sales tax exemption certificates have not been provided. Buyer must clearly indicate which products or services are tax exempt at the time of order.
4. Delivery: Unless otherwise agreed to in writing by the parties, all goods are sold Ex-Works. All claims related to transit of goods for loss, breakage or damage (obvious or concealed) are the Buyer's responsibility and should be made to the carrier. Seller will render Buyer reasonable assistance in securing satisfactory adjustment of such claims. All shipping and delivery dates are estimates. Seller shall not be liable for any claim, loss, expense, or damage of any kind whatsoever for delays in delivery.
5. Claims for Shortages: All notices of shortages or other errors must be made in writing to Seller within ten (10) working days after receipt of shipment. Failure to give such notice shall constitute unqualified acceptance and waiver of claims by Buyer.
6. LIMITED WARRANTY: Seller and its affiliated companies (Including, but not limited to, Swanson Plating Company, Inc., Swanson Manufacturing Services, Inc., CWS Company, Laser Processing, Inc., Morgantown Technical Services, Inc., Morgantown Machine and Hydraulics of Utah, Inc., Morgantown Machine and Hydraulics of West Virginia, Inc., Morgantown Machine & Hydraulics of Wyoming, Inc. Morgantown Machine & Hydraulics of Illinois, Inc.), having its principal place of business at 2608 Smithtown Road, Morgantown, WV, 26508, warrants its Goods and Services products (the "Products") as follows:
Seller warrants that the Products sold hereunder will be free from defects in material and workmanship for a period of (12) twelve months from the date of invoice or up to component/assembly manufacturer's warranty, whichever is earlier.
| Type of Product | Warranty Period |
| --- | --- |
| Hydraulic Cylinder: CX Brand | 12 months |
| Hydraulic Cylinder Rebuilds | 6 months |
| Pump Stations | 6 months from Commissioning |
| Laser Cladding and Chrome Work | 6 months |
| Axle and Transmission Repair | 3 months |
| Monorail Repair | 3 months |
| All other repair work | 6 months |
If the Products do not conform to this Limited Warranty during the warranty period (as herein above specified), Buyer shall notify Seller in writing of the claimed defects and demonstrate to Seller's satisfaction that said defects are covered by this Limited Warranty. If the defects on Products are properly reported to Seller within the warranty period, and the defects are of such type and nature as to be covered by this warranty, Seller shall, at its own expense, furnish replacement Products or, at Seller's option, provide replacement parts for the defective Products. Shipping and installation of the replacement Products or replacement parts shall be at Buyer's expense.
THIS LIMITED WARRANTY IS BUYER'S EXLCUSIVE REMEDY AND SELLER EXPRESSLY DISCLAIMS ALL OTHER WARRANTIES, EXPRESS, IMPLIED, STATUTORY, OR OTHERWISE, INCLUDING BUT NOT LIMITED TO THE IMPLIED WARRANTIES OF MERCHANTABILITY AND FITNESS FOR A PARTICULAR PURPOSE. Seller does not warrant against damages or defects arising out of improper or abnormal use or handling of the Products; against defects or damages arising from improper installation (where installation is by persons other than Seller), against defects in products or components not manufactured by Seller, or against damages resulting from such non-Seller made products or components. Seller passes on to Buyer the warranty it received (if any) from the maker thereof of such non-Seller made products or components. This warranty also does not apply to Products upon which repairs have been effected or attempted by persons other than pursuant to written authorization by Seller. Warranty liability is limited to the extent of the value of Products provided (less approved by Seller, materials provided by or work performed by Buyer) or Services provided and in no event shall exceed the value of Sellers invoice for the Products. Warranty is limited based on buyer driven design changes, material changes, application severity or product abuse. This limited warranty shall not apply to product samples or prototypes. Samples and prototypes are provided "AS-IS" and Seller has no liability or responsibility for any defects, errors, or omissions in, or any use decisions made by the buyer with or in reliance upon samples or prototypes.
THIS WARRANTY IS EXCLUSIVE. The sole and exclusive obligation of Seller shall be to repair, reimburse or replace the defective Products in the manner and for the period provided above. All repairs provided under this warranty will be performed at Seller's approved facilities or as agreed in writing between the parties. Seller shall not have any other obligation with respect to the Products or any part thereof, whether based on contract, tort, strict liability or otherwise. Under no circumstances, whether based on this Limited Warranty or otherwise, shall Seller be liable for incidental, special, or consequential damages of any kind, including, but not limited to, lost production, removal and installation costs.
Seller's employees or representatives' ORAL OR OTHER WRITTEN STATEMENTS DO NOT CONSTITUTE WARRANTIES, shall not be relied upon by Buyer, and are not a part of the contract for sale or this limited warranty.
This Limited Warranty states the entire obligation of Seller with respect to the Products. If any part of this Limited Warranty is determined to be void or illegal, the remainder shall remain in full force and effect.
7. Indemnification: Buyer shall indemnify, defend, and hold harmless Seller against all claims, losses, liabilities, and expenses (including attorneys' fees) which Seller may incur or become liable to pay which relate to or in any way arise out of Goods subjected to: (i) improper installation or storage; (ii) accident, damage, abuse or misuse; (iii) abnormal operating conditions or applications; (iv) operating conditions or applications above the rated capacity of the Goods; (v) operating conditions or applications not made known to or contemplated by Seller at the time of the Contract; or (vi) a use or application other than or varying in any degree from that for which the goods were designed.
8. Returns: Return goods authorization is at the sole discretion of Seller. Buyer must obtain authorization from Seller before goods will be accepted for return. Returned goods must be in resalable condition and free from damage, rust or corrosion. Seller will not issue credit for obsolete products or Buyer specific products (non-stock), procured by Seller on behalf of Buyer. Buyer returns, other than those where the wrong product was delivered to the Buyer through the fault of the Seller or where billing errors have occurred, are subject to a restocking charge. Buyer must provide proof of purchase from Seller through tender of original invoice. Restocking charges are fifteen (15) percent of the sale price of the good to Buyer.
9. Cancellation: Any cancellation must be approved by Seller and may be subject to restocking or other charges.
10. Payment: Terms of payment are net thirty (30) days, unless otherwise agreed to between the parties in writing. Delivery of goods or services shall be subject to the approval of the Seller to whom all bills are payable and who reserves the right to alter the terms and set a limit of credit. Seller shall have the right of setoff and deduction for any sums owed. If Buyer fails to make payment within the agreed to terms, Seller may defer shipments until such payment is made, or may, at its option, cancel all or any part of unshipped order. In the event of nonpayment by Buyer, buyer shall pay all of Seller's costs of cancellation, including reasonable attorney fees. Interest shall accrue on the unpaid portion of the invoice at a rate of one and one-half percent (1.5%) per month (18% per annum). Interest shall be compounded on a monthly basis. Furthermore, Buyer agrees to pay Seller all costs of collection and incidental damages incurred by Seller, including, but not limited to, reasonable attorney's fees and expenses.
11. Credit Balance: Buyer agrees that any credit balances issued will be applied within one (1) year of its issuance. If not applied or requested within one (1) year, any balance remaining will be subject to cancellation, and Seller shall have no further liability.
12. Force Majeure: Seller shall not be liable for any delay in or failure of performance hereunder due to any contingency beyond its reasonable control, including without limitation; an act of God; war; civil commotion; sabotage; labor dispute; insufficient labor, fuel, power, or material; delay of carrier, embargo; or any law, ordinance, rule or regulation whether valid or invalid, including but not limited to priority, requisition, allocation, or price control.
13. Legal Compliance: Buyer agrees, at its own expense, promptly to take such steps and execute such documents as may be required to satisfy any law or requirements in Buyer's country to render this Agreement valid. Buyer shall, at its own expense, furnish with each order all consular and custom declarations and licenses and shall accept all responsibility for penalties resulting from errors or omissions thereon.
14. Limitation on Actions: All claims by, through, or on behalf of Buyer which arise out of or are in any way connected with this transaction shall expire and be forever barred as against Seller unless an action is commenced thereon against Seller in a court of competent jurisdiction within one (1) year after Seller's tender of delivery of the Goods or Services sold hereunder. Any and all claims, actions, disputes or proceedings arising out of this agreement shall be brought exclusively in a court having a situs in or jurisdiction over Monongalia County, WV and each party hereby irrevocably submits itself to the jurisdiction and venue of any such court and waives all objections to venue and convenience therein.
15. Severability: The provisions hereof are severable. If any provision hereof is held to be unenforceable, the remaining provisions will continue in full force and effect.
16. Waiver: Failure of Seller at any time to require Buyer's performance of any obligation under this Agreement shall not affect Seller's right to require performance of that obligation. Any waiver by Seller of any breach or default hereunder must be in writing and shall not be construed to be a waiver of any attempted assignment without Seller's prior written consent shall give Seller the right, at its option, to either terminate or void this contract.
17. Assignment: Buyer shall not assign this Agreement or any monies due or to become due hereunder, without Seller's prior written consent, and any attempted assignment without Seller's prior written consent shall give Seller the right, at its option, to either terminate or void this contract.
18. Applicable Law: All questions arising in connection with this order or the acceptance or confirmation hereof or the sale of goods or services covered hereby shall be governed by the internal laws of the commonwealth of West Virginia without regard to any rules or conflicts of laws. The section headings contained herein are not part of this Agreement but are included solely for the convenience of the parties.