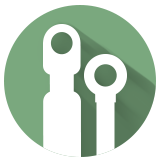 Hydraulic and Pneumatic Distribution and Repair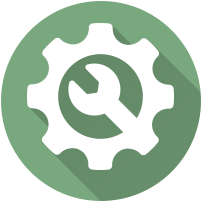 SERVICE EXCHANGE PROGRAMS ARE AVAILABLE
ON MANY PRODUCT LINES
Swanson is committed to giving our customers an increased reliability when it comes to their mining equipment, mobile hydraulic products and systems.
Our OEM-authorized service and parts will provide the lowest total cost of ownership. We have the capacity to perform complete or partial overhauls based on equipment condition, within time frames to minimize cost and potential equipment down times.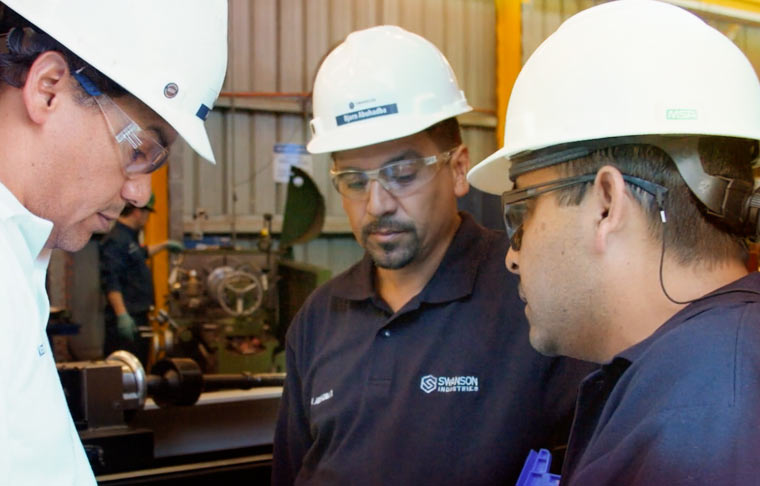 Swanson is a hydraulic and pneumatic distribution and repair centre for the following brands: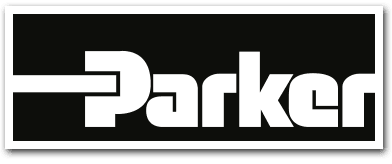 Complete renovation and rebuilding services of Parker Hannifin hydraulic components are available at the Swanson facility.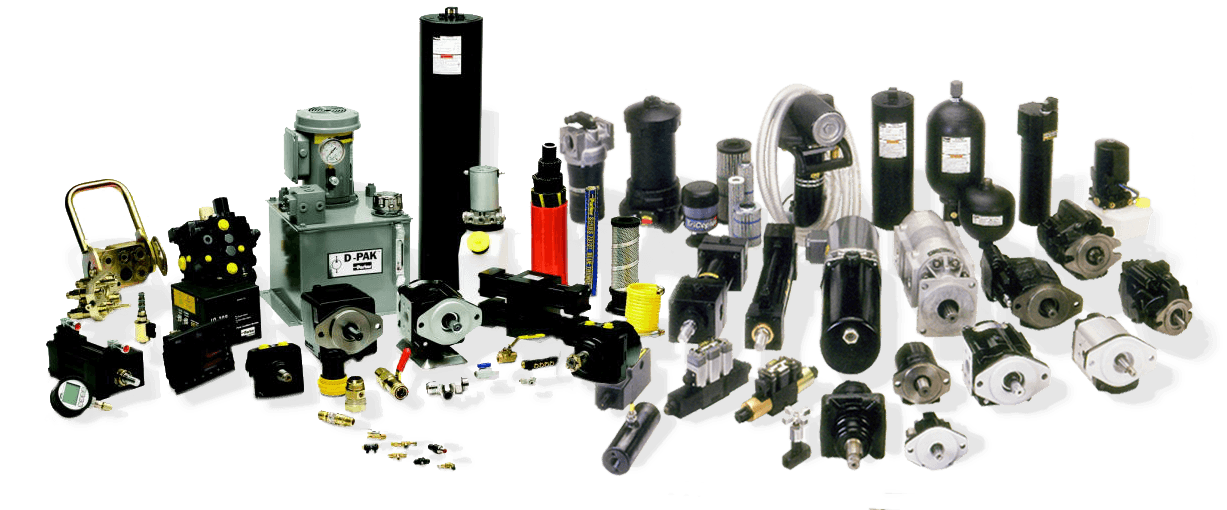 Swanson is a quality-certified worldwide supplier of remanufactured hydraulic cylinders.
With extensive engineering capabilities and decades of hands-on experience, Swanson leads the industry in restoring severely damaged hydraulic cylinders to prime working condition at a lower cost. Our global support system is well-positioned to take all types and sizes of worn, abused hydraulic cylinders and return the units to original equipment manufacturer specifications, or "like new" condition, at a cost that compares favorably to "new" cylinder replacement.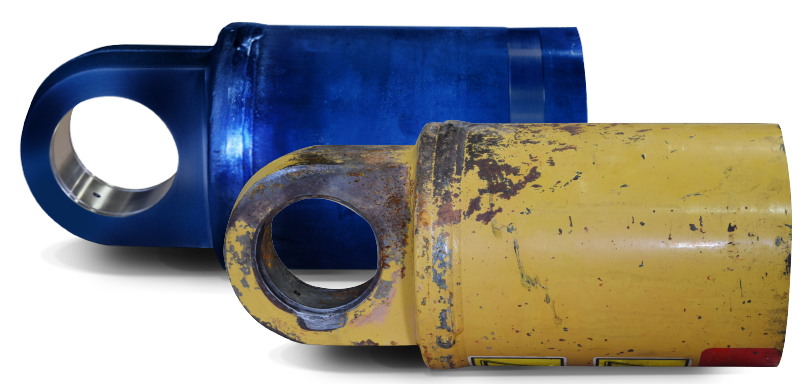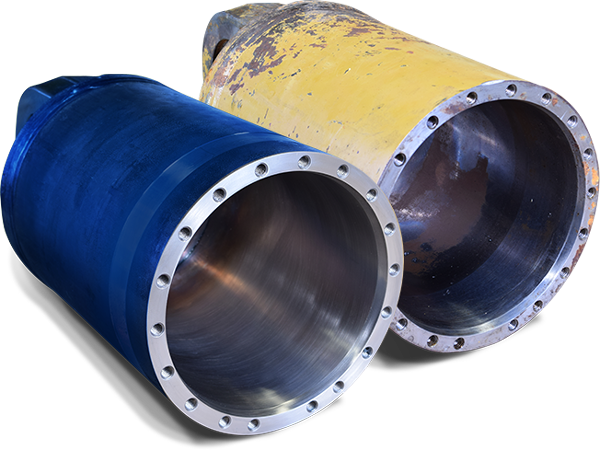 Specialized Machinery To Restore Severely Damaged Cylinders
Swanson houses the specialized machinery needed to remanufacture cylinders to OEM specifications:
Conventional and CNC machine tools
84cm diameter by 9m long horizontal power hone
9m cylinder assembly machine
Laser processing and welding technologies
Proven testing facilities, including cylinder load testing by a 500-tonne computerized test unit
Our World Class Remanufacturing Process Includes:
Complete disassembly and inspection of all components
Verification of components using the most recent OEM specifications
Remanufacture component per approved specifications
Thorough cleaning of each component
Induction hardening for increased strength and wear resistance of hydraulic rods, rolls and pins
Submerged arc welding to build up damaged components or total welding to build up excessively worn surfaces as part of the remanufacturing process
Reassembly and testing components at normal working pressures to ensure OEM-caliber performance
All cylinder remanufacturing is performed in-house at Swanson's state-of-the-art facilities:
Single Acting
Double Acting
Welded Rod Cylinders
Telescopic Cylinders
Threaded or Bolted Head
Long Stroke / Large Bore
Position Feedback

ISO-9001:2015
Controlled Environment for Testing and Assembly
Test equipment oil cleanliness maintained to 16/13 (ISO 4406) or better
Every Cylinder is Pressure and Function Tested Before Shipment
Certified Welders and Qualified Weld Procedures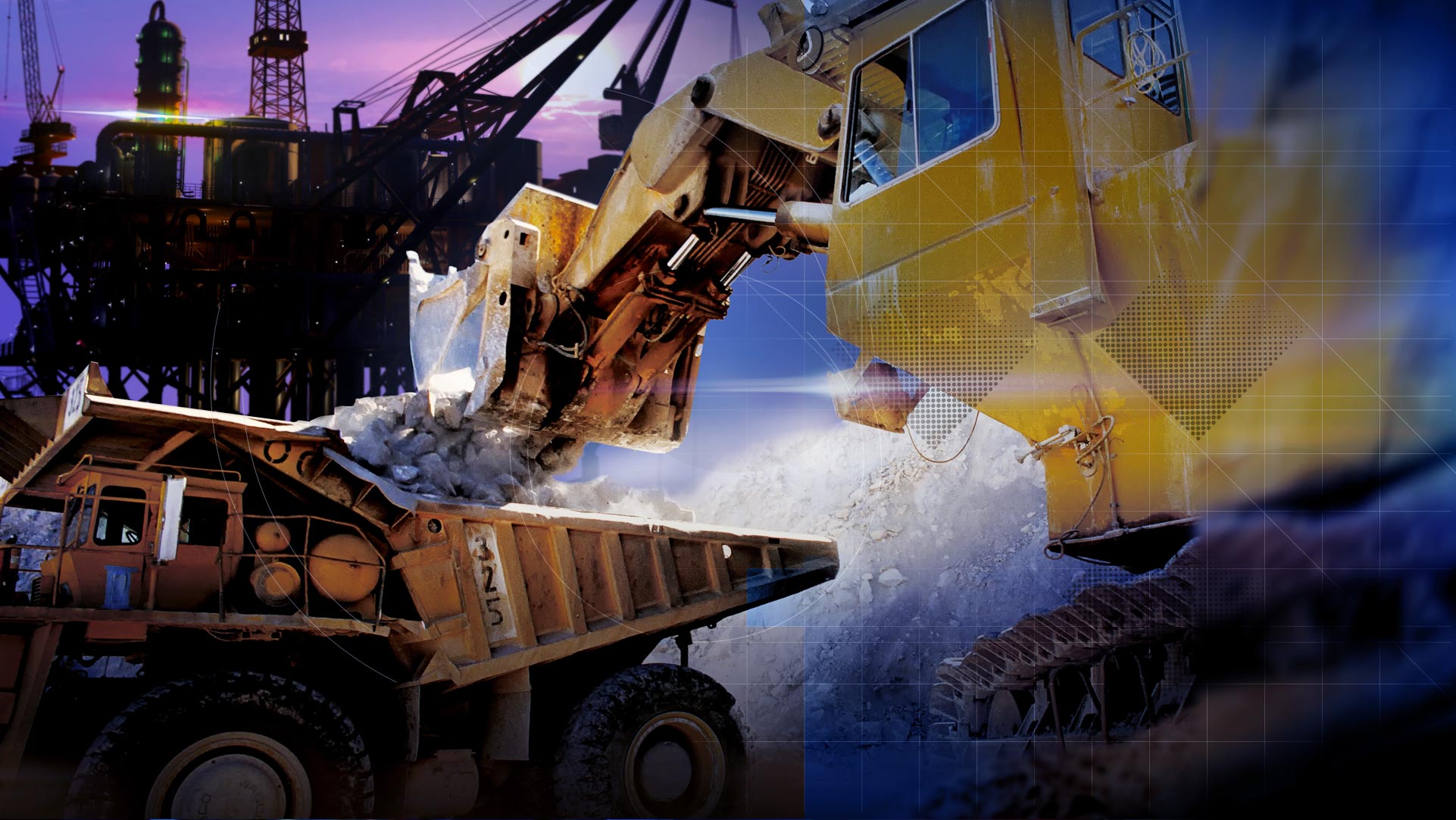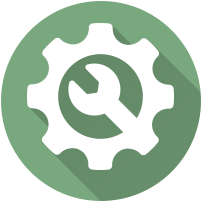 Heavy industrial applications expose hydraulic cylinders to harsh, intensive conditions, resulting in severe wear that impacts performance. Replacing compromised cylinders with new units can be costly.
Swanson Is Your Source For High-Quality Reliable Rebuild Services
Ten vertical 'V' block workstations of 4-6 meter deep pits are serviced by five travelling gantry cranes. Hydraulic torque wrenches able to apply up to 65,000 ft/lbs, facilitate rapid disassembly and construction.
Test bench facilities with capacities up to 1,000 tonne allow for mineral oil, or water emulsion pressure testing of cylinders under restraint up to five meters in length, and 10,000psi.
Expertly trained and experienced technicians
Free quotes for repairs
Flexible repair options
Service most component manufacturers
Stringent quality control procedures
Equipped with state-of-the-art contamination control
In-house performance testing capabilities of all component brands
All repairs are backed by an industry leading warranty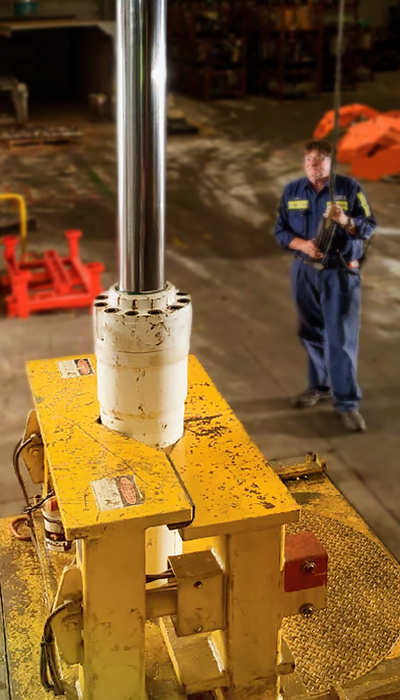 Remanufacturing Processes
USA
Illinois
409 East Poplar Street
Herrin, IL 62948
618-988-2404
Montana
9000 Quest Avenue, Unit B
Billings, MT 59101
406-702-1499
Pennsylvania
303 Meadow Ridge Drive
Mt. Morris, PA 15349
724-324-5433
Utah
610 Industrial Road
Helper, UT 84526
435-472-3452

1109 West Highway 123
East Carbon, UT 84520
435-888-0525
West Virginia
437 Goshen Road
Morgantown, WV 26505
304-284-5153
Australia
Argenton
537 Lake Road
Argenton NSW 2284, Australia
+61 2 4902 5000
Georgetown
2 Georgetown Road
Georgetown NSW 2298, Australia
+61 2 4941 1000
Lambton
4 – 26 Verulam Road
Lambton NSW 2299, Australia
+61 2 4941 1000
Mackay
42-44 Southgate Drive
Mackay QLD 4740, Australia
+61 7 4952 5556
Chile
Lapizlazuli 425
Sector La Chimba, Antofagasta
+56 5 5255 7644
Santa Rosa de Molle 4025
Alto Hospicio, Iquique
+56 9 6140 0244
Cerro el Plomo 5855 Oficina 1205
Las Condes, Santiago
+56 2 2306 4970