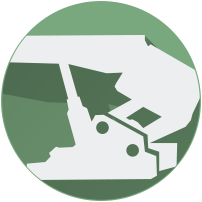 DERON Mining Equipment Distributor
Swanson Industries has been a leading innovator in mining equipment repair and new product manufacturing since it began in 1964.
We worked closely with regional mine operators, Swanson service personnel and engineers to develop the DERON line of products. Manufactured with safety and performance in mind, DERON equipment is used in mines throughout Australia.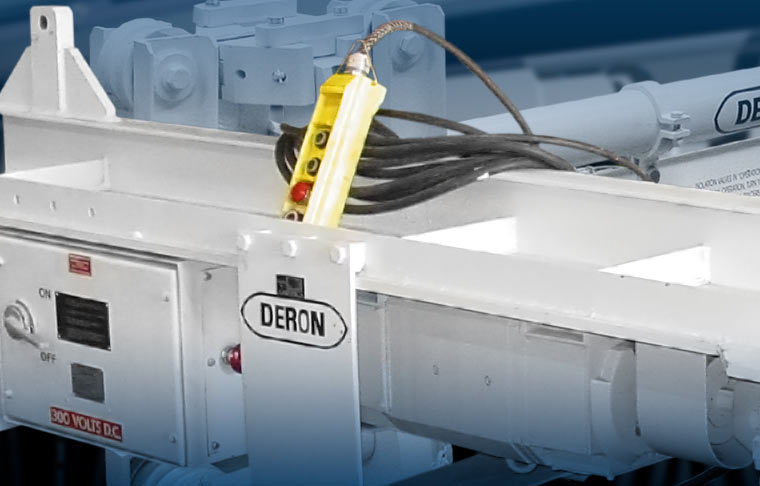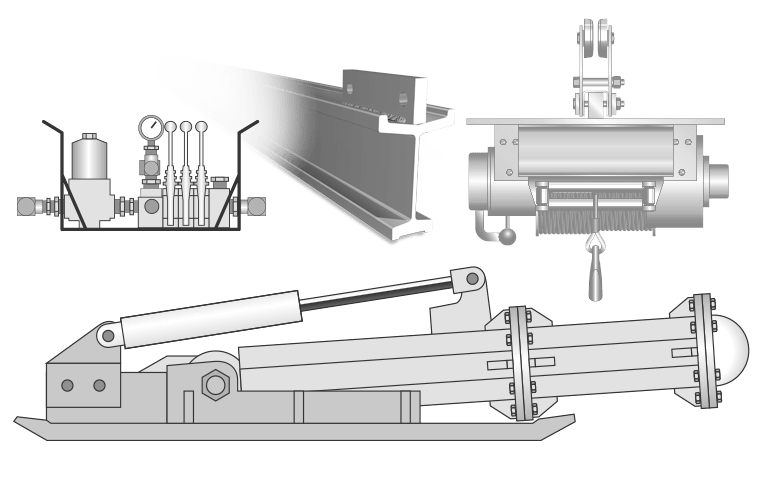 DERON Mining Equipment
Exclusively distributed by Swanson,
the DERON line of mining equipment includes:
Rock-Dusters
Coal Drills
Drill Rigs
Hydraulic Monorail Winches
Monorail Trolleys
Type III Tugger
Exclusively engineered, manufactured and distributed by Swanson
Adaptable for Use on All Monorails
Move Individual or Combined Sections of Monorail Components
2,722 kg. Drawbar Pull – Bi-Directional
2,268 kg. Static Braking Effort
Tram Speed – 18 m/min
Available in Pendant or Radio Controlled
Spring Applied Air Released Fail Safe Braking System
End Adapters for Any Style Trolley
Designed to Handle Typical Rail Undulations
Customized Cable/Hose Handling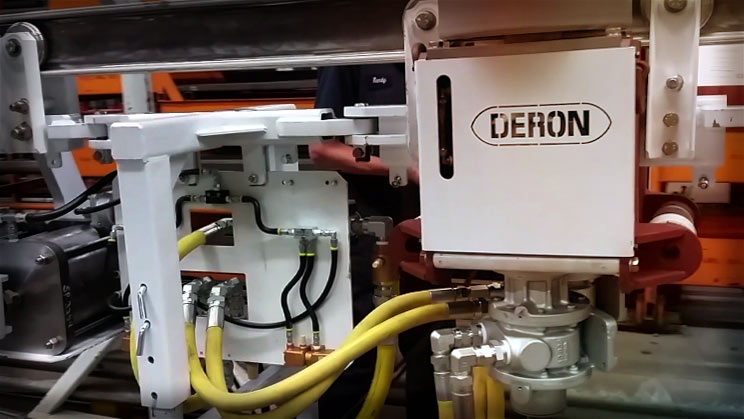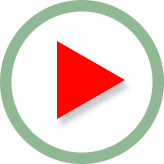 0:51 // Type III Tugger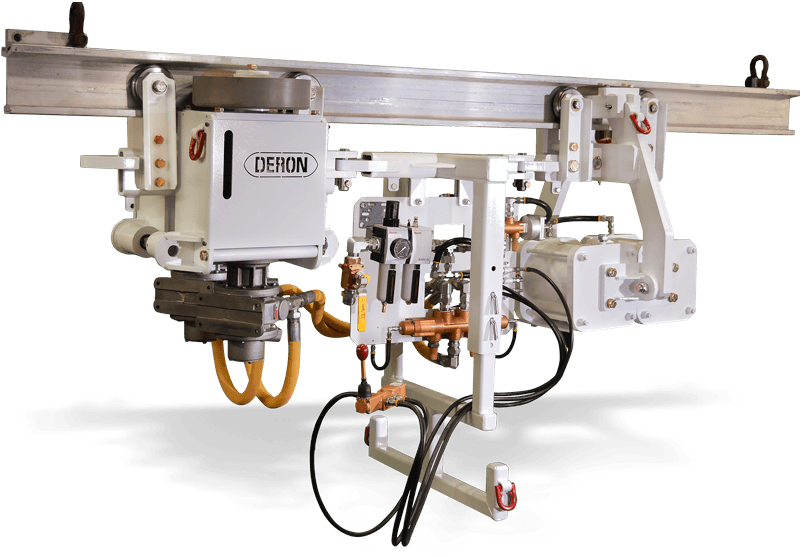 MR20 – MR40 Equipment Retriever
The MR20 – MR40 is a safe, fast and economical way to recover equipment trapped by roof falls. With a drawbar pull of 150 tonnes, the Equipment Retriever offers three important advantages:
Trapped equipment can be recovered quickly, significantly reducing out-of-production time.
A minimum crew is required to operate the retriever.
Maximum safety is assured because personnel need not be positioned between the MR20 – MR40 and the trapped equipment.

Rock Dusters In High Pressure Bulk, Portable and Trickle Designs
Swanson's complete line of DERON Rock Dusters meet your specific dust application requirements while maximizing mine safety and reducing costs. Each model is designed and manufactured with features for the most demanding mining environment:
SD2 Slinger-Duster: The ultimate design for one-man rock dusting, 1,089 kg. capacity or larger
RD55 Hydraulic Rock Duster: Designed to be transported in the bucket of a scoop car for dusting in less-accessible areas of the mine
LPD5 Combination Duster: Compact design is engineered to blanket dust up to 61m or trickle dust up to 122m
ETD2 Electric Trickle Duster: The mining industry's preferred machine for trouble-free, unattended trickle dusting
Customized units are available for operation in hydraulic, electric or diesel power
Weinhold High-Pressure Pipe and Connectors
Swanson Industries Australia provides high-pressure pipe and connectors as part of their fluid delivery system to the longwall face. These features deliver a higher fluid volume with less friction over conventional hoses and make the setup and moving of fluid delivery units and components more efficient.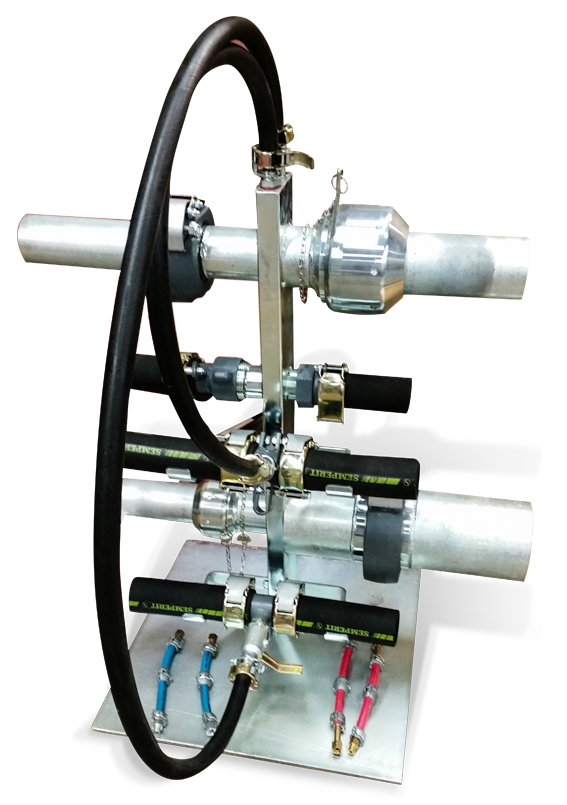 OTHER EXCLUSIVE DERON MINING PRODUCTS BY SWANSON INDUSTRIES
[ Please see product sheets below (PDF) for additional information or contact a sales team member ]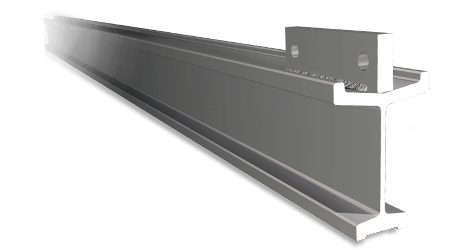 Super-Tee Rail
Our aluminum monorail is half the weight of steel rail – but every bit as strong – for easier maneuverability and configuration as your mining operation progresses.
Compare to Steel Rail:
| | | |
| --- | --- | --- |
| Designation: | I 140 E | Super-Tee |
| Length: | 3m | 3m |
| Weight: | 77 kg. | 36 kg. |
| Materials: | Steel | Aluminum |
| Rated Load: | 2722 kg. | 2722 kg. |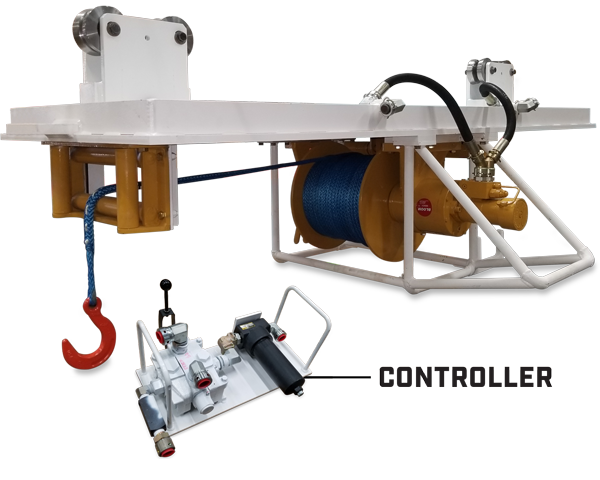 Hydraulic Pull Monorail Winches
Small and Compact Design
91cm (L) x 76cm (W) x 53cm (H)
Weight: 244 kg.
Details:
9,072 kg. Pull First Layer / 8.5 mpm
4,463 kg. Pull last Layer / 17 mpm
152m Wire Rope Capacity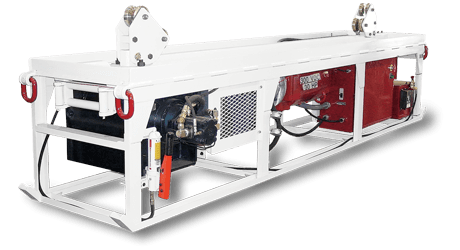 Monorail Winches
Constant horsepower / Planetary Design
Variable speed via joy stick control
128 – 300 VDC
30 HP Electric or Pneumatic motor
Details:
363 kg.
9,072 kg. Pull First Layer
4,463 kg. Pull last Layer
152-274m Wire Rope Capacity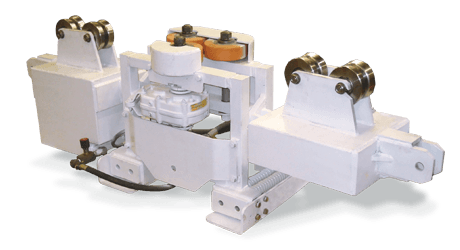 Monorail Dynamic Hydraulic Brake
Self-contained system
Retarder force increases as speed increases
No active-effort to operate once installed
Details:
System should develop 499 kg. of resistance at 12 mpm
Designed to avoid trolley run-away situations in down-hill applications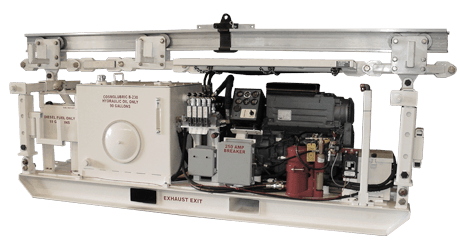 Diesel Power Pack
Portable and self-contained
Enclosed, Vented 75 HP Diesel Engine with Lofa Box and Fuel Level Gauge
Hydraulic Supply – 15-30 GPM @ 2,500 PSI
Details:
Stainless Steel Wire Braided Fuel Lines.
12 VDC/250 AMP Breaker Box.
120 AMP 12 VDC alternator (Optional)
Compact Width of 91cm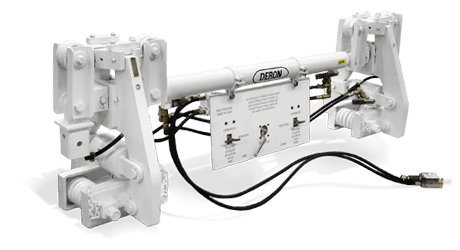 Push-Pull Monorail Unit
The DERON Push-Pull is being used in practically every longwall mining operation. A wide variety of options are available.
Details:
Available in 91, 107, 122 Centimeter Stroke
Max. Operating Pressure = 5,000 PSI
INNOVATIVE SOLUTIONS FROM SWANSON'S DERON ENGINEERS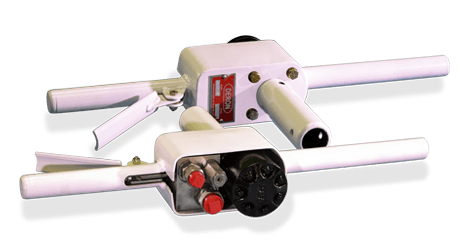 Coal Drill
The CD10 Coal Drill is a powerful and lightweight suitable for one-person underground drilling.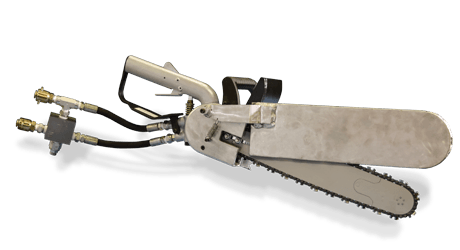 Hydraulic Chain Saw
The CS05 Hydraulic Chain Saw is ideal for cutting underground timbers and
cross beams.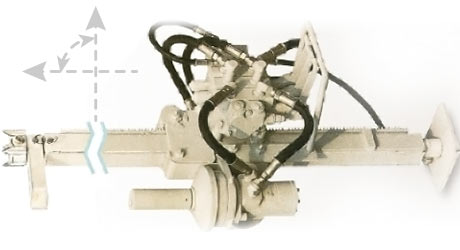 Hydraulic Drill Rig
The DR25 is a powerful hydraulic drill rig that is capable of drilling vertical or horizontally.